In late 2019, a new type of coronavirus called severe acute respiratory syndrome coronavirus 2 (SARS-CoV-2) rapidly spread worldwide (1). The virus has caused an outbreak of viral pneumonia named COVID-19 (1). The World Health Organization (WHO) considered it a pandemic on March 11, 2020 (1). Since then, there have been over 670 million cases and 6.7 million deaths (2). To address the alarming rate of rising issues, numerous health organizations and professionals collaborated to create policies and guidelines to minimize the likelihood of transmitting COVID-19, hospitalizations, and fatalities (3).
In addition to basic health and hygiene practices (such as handwashing, sanitizing…etc.), the Centers for Disease Control and Prevention (CDC) recommends the following preventative actions (3):
-Staying up to date with COVID-19 vaccines: vaccines help the body to develop protection from the virus that causes COVID-19. Even though vaccinated individuals can still get COVID-19, the vaccines significantly diminish the risk of getting sick, hospitalized, or dying from COVID-19. Therefore, staying up to date (especially for individuals with weakened immune systems) is essential.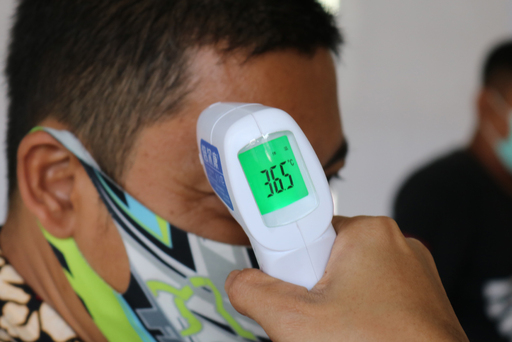 -Improving ventilation and spending time outdoors: this can improve virus particles from accumulating in indoor air and thus helps protect against infection and spreading of the virus that causes COVID-19. 
-Wearing masks or respirators
when wearing a mask or respirator correctly, droplets and particles that you breathe, cough, or sneeze out are contained to avoid spreading the particles to others.
-Social distancing: creating distance between yourself and others can minimize the likelihood of contracting COVID-19.
-Isolation: when exposed to someone with COVID-19 and you become suspected or confirmed of the virus, stay home and away from others for at least ten days (potentially more if symptoms still prevail). If living with other people, wearing masks and gloves, sanitization of areas before and after use, and other protective measures that have been implemented should also be abided by.
Ever since adhering to these actions, the cases, hospitalizations, and deaths have decreased dramatically when looking at data reports (4). For instance, as of January 18, 2023, the current 7-day average of weekly new cases was 47,459 in the US, whereas last year, on January 26, 2022, there were over 5 million cases (4). Furthermore, the number of hospitalizations due to COVID-19 has been around 5000 on a 7-day daily average of January 2023, whereas in January 2022, it was over 20,000 (4). Similarly, the 7-day average of weekly new deaths has been under 5000 in January of this year, when it was over 20,000 back in January 2021, and over 15,000 in January 2022 (4).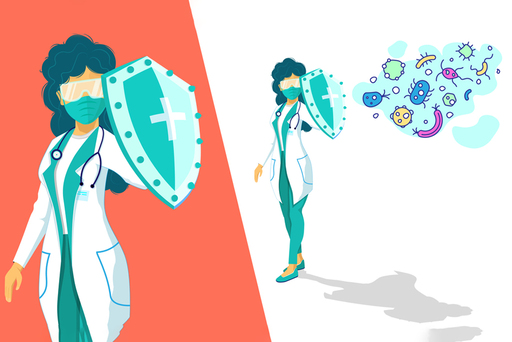 Furthermore, in recent news, the US Food and Drug Administration (FDA) wants to simplify the COVID-19 vaccine process so it is more similar to what is occurring with the flu vaccine (5). This process may include streamlining the vaccine composition, immunization schedules, and periodic updates of COVID-19 vaccines (5). The agency expects to evaluate circulating COVID-19 strains at least annually and decide in June which strains to select for the fall season (5). In addition, the FDA claimed that most people might only need one dose of the latest vaccine to restore protection regardless of how many vaccine shots they have had before (5).
Meanwhile, the elderly, individuals who are very young and have not been exposed, and individuals with weakened immune systems may require two doses (5). The FDA is also seeking to administer one vaccine composition as opposed to a combination of monovalent vaccines (used for primary shots and targets one strain, and bivalent shots, which are used as boosters targeting more than one strain) (5).
References
Lv, M., Luo, X., Estill, J., Liu, Y., Ren, M., Wang, J., Wang, Q., Zhao, S., Wang, X., Yang, S., Feng, X., Li, W., Liu, E., Zhang, X., Wang, L., Zhou, Q., Meng, W., Qi, X., Xun, Y., Yu, X., … COVID-19 evidence and recommendations working group (2020). Coronavirus disease (COVID-19): a scoping review. Euro surveillance: bulletin Europeen sur les maladies transmissibles = European communicable disease bulletin, 25(15), 2000125. https://doi.org/10.2807/1560-7917.ES.2020.25.15.2000125

COVID Live – Coronavirus Statistics – Worldometer. (n.d.). https://www.worldometers.info/coronavirus/

COVID-19 and Your Health. (2022, October 19). Centers for Disease Control and Prevention. https://www.cdc.gov/coronavirus/2019-ncov/prevent-getting-sick/prevention.html

COVID Data Tracker Weekly Review. (2023, January 20). Centers for Disease Control and Prevention. https://www.cdc.gov/coronavirus/2019-ncov/covid-data/covidview/index.html

Gumbrecht, J., & Goodman, B. (2023, January 23). FDA wants to simplify the use and updating of Covid-19 vaccines. CNN.

https://edition.cnn.com/2023/01/23/health/fda-covid-vaccines-strategy-shift/index.htm
Provided and edited by the members of MARI authors; Artin Mirjavadi, Anahita Arfa, and Pooya Beigi MD.